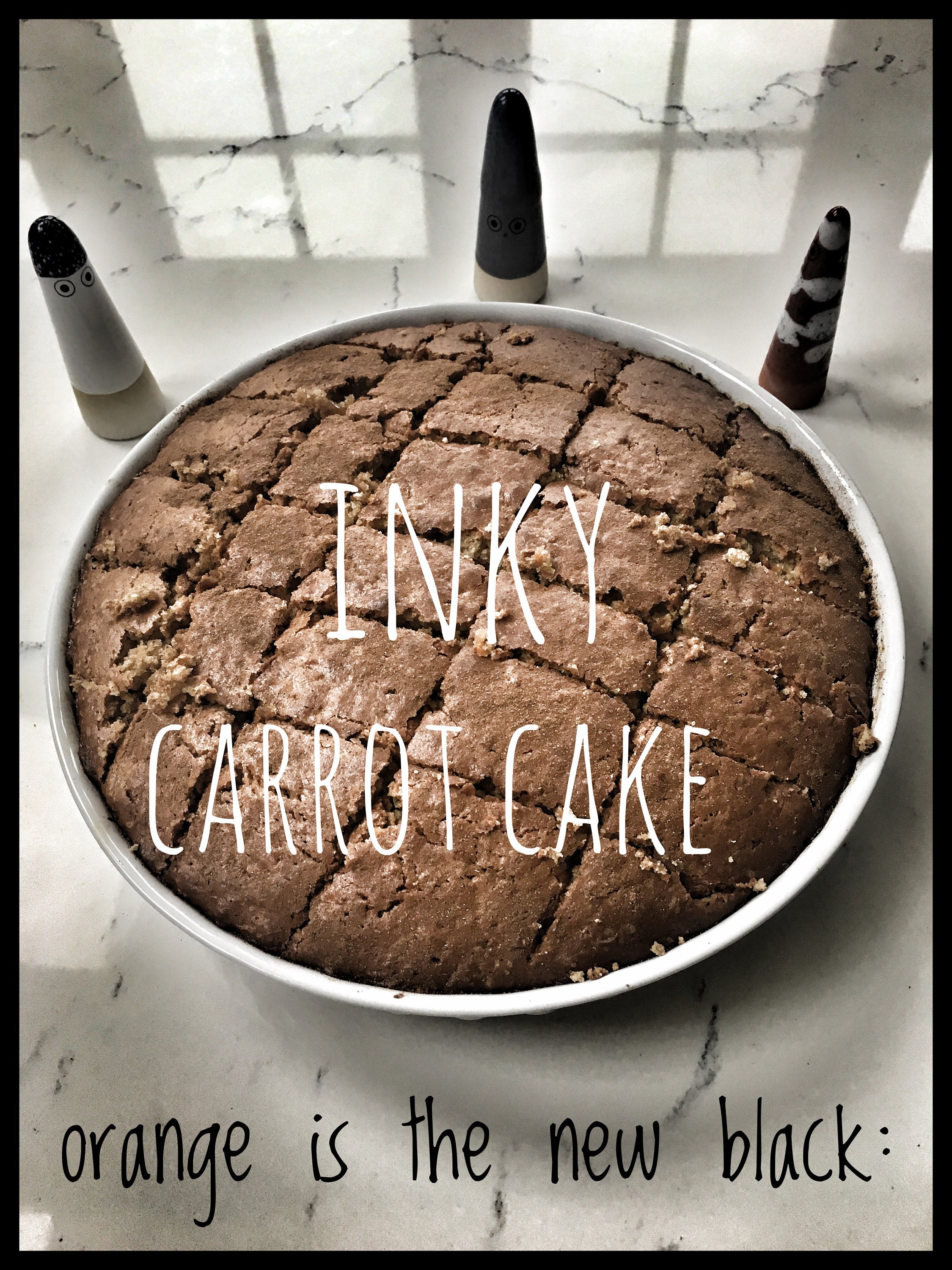 Indulge in inky carrot cake moments.. Orange is the new black... inky carrot cake is the new trend..
INGREDIENTS
4 eggs
1 cup of spelt flour
1 cup of white self-raising flour
3 grated organic carrots
1 red grated apple (no skin)
1 1/2 cup of brown sugar
1 cup of olive oil
2 tsp of baking powder
3 tsp cinnamon (+ some extra for the topping)
1/4 trimmed ginger
A pinch of salt
cognac
GET READY
Mix dry ingredients together (sugar, flour, etc.)
Stir well the dry ingredients
Add carrots, apple, ginger, salt and cinnamon to the mixture
Separate the yolk from the white of the eggs
Whisk the whites (marenga)
Whisk the yolk
Add the yolk to the dry mixture, followed by the marenga
Add the cognac
Add the b.powder
Add the olive oil
Stir everything well
Grease a cake pan with some butter or olive oil
Bake the cake (45 minutes: 220* for the first 10/15 minutes- then 180*)
Springle some cinnamon on top (optional), once ready...
ENJOY
All rights reserved- 7LittleRubbers inky recipes (copyright)